Magnetic Drilling  Solutions
The Ultimate Hole Cutting System
MLP148
MLP 148 the worlds lowest low-profile magnetic drilling machine | Only 148mm high with 48 mm diameter. Cutter capacity through 40 mm.
Special Cutters & Accessories
Magnetic Drilling Solutions
… the ultimate hole cutting sysytem.
MLP148
The worlds lowest low-profile magnetic drilling machine | Only 148 mm high with 48 mm diameter.  Cutter capacity through 40 mm.
Special Cutters and Accessories
magbroach engineering with more than 40 years mag based drilling experience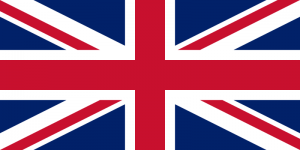 Magnetic Drilling Machines made in Chesterfield United kingdom
Magbroach Engineering: Industry Leader in Magnetic Drilling Machines
From a team of specialists with over 40 years of innovative expertise in the design, manafacture and development of mag based drills and magnetic drilling machines Magbroach sets the standards for our competitors to copy.
By using proven technology, new innovation, and aesthetic design we have responded to our customers' needs and developed the most innovative and reliable magnetic hole cutting machines in the industry.
Magbroach has developed a new concept in magnetic based drilling, with many exclusive features, unique to this new generation of Magbroach magnetic hole cutting machines, with the size and weight reduced but strength and durability retained.
Built-in-safety features are now standard on all Magbroach magntic drilling and magnetic broaching machines
Choose magbroach | the ultimate hole cutting system
MAGNETIC ANULAR DRILLING MACHINES

About Magbraoch and Mag Based Drilling Machines
Based in Chesterfield, we're a family run business that have been at the forefront of magnetic drilling solutions in the UK for over 40 years.
In 1981, Our managing director, Glynn Fuller, was the first manufacturer of Magbroach mag based drills in the UK, and since then, Magbroach continue to set the standard for high-quality, innovative and reliable magnetic drills and magnetic broaching machines across the globe!
Magbroach are totally comitted to deliverying honest, kind, professional and efficient service from everyone in the business.
Find out more about our Magnetic Drilling Machines, Magnetic Broaching Machines and the worlds lowest profile mag based drilling machine the MLP148.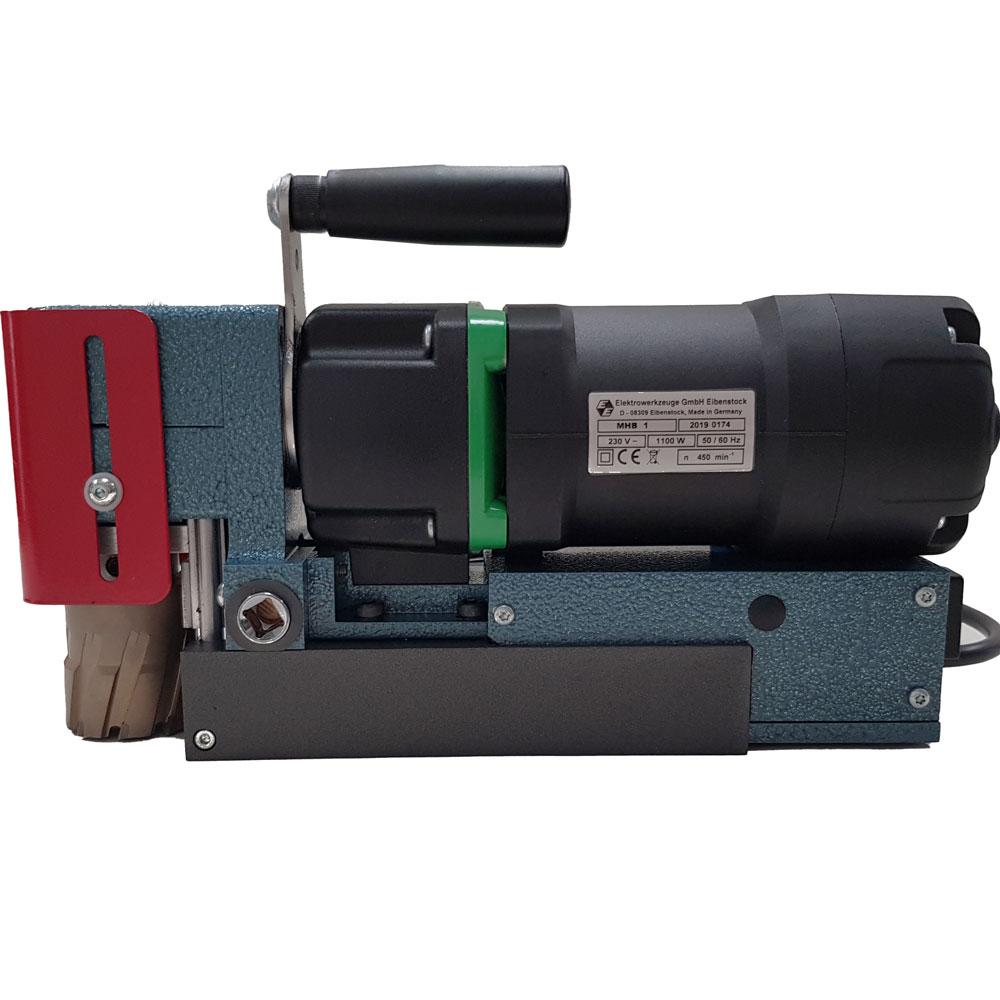 MLP 148 worlds lowest low-profile
magnetic drilling machine
Only 148mm high with 48 mm diam.
Cutter capacity through 40 mm.
Magnetic Hole Cutting Technologies
TRSS - Twin Rail Mag Based Slide System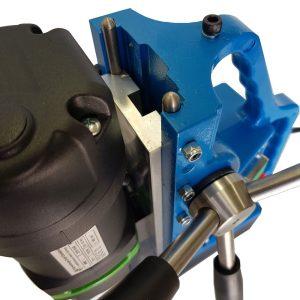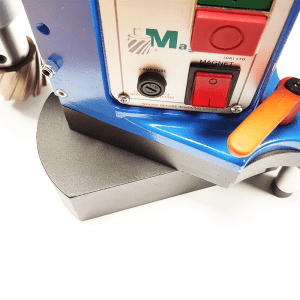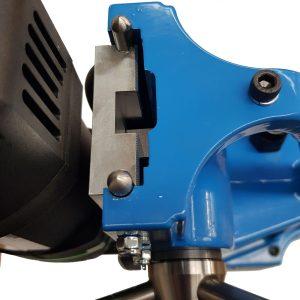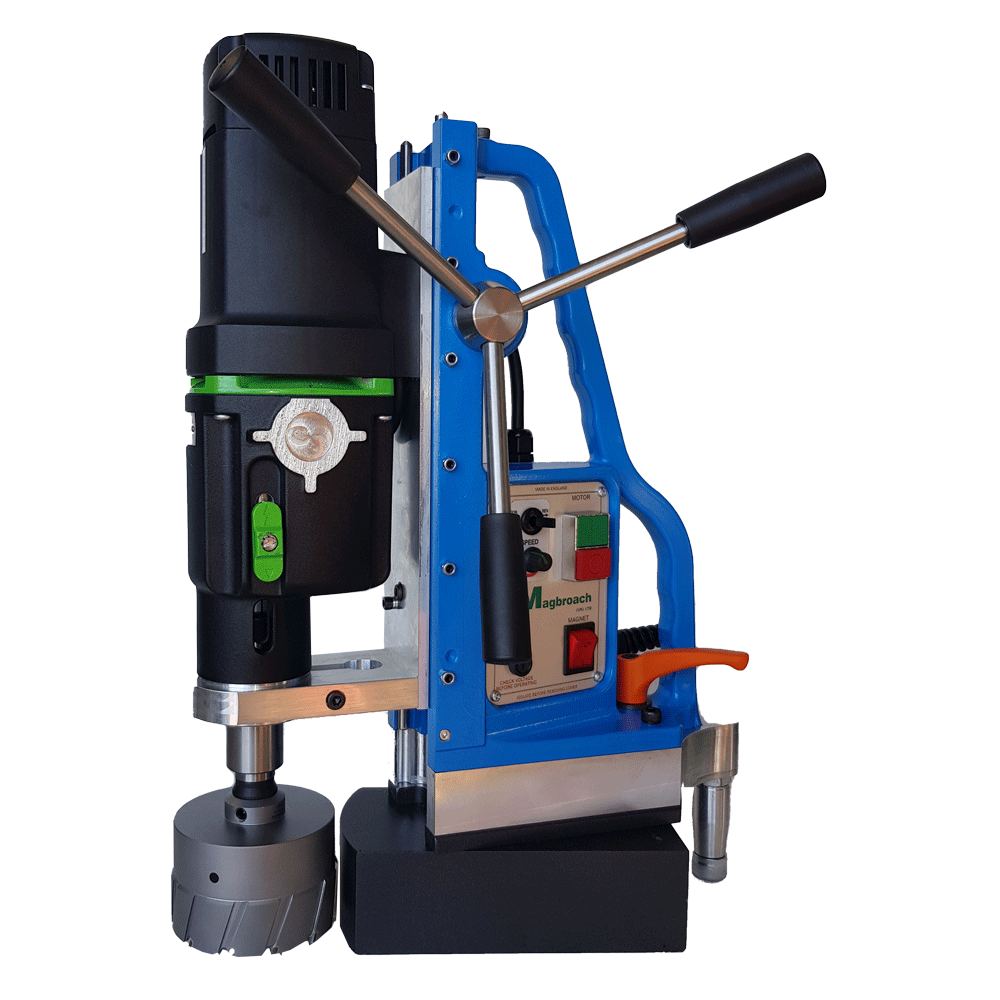 Advantages of Magbroach Drilling Machines over the Mag Based Dovetail Systems - 10 Reasons Why!
T.R.S.S.Maximises Slide Stability.
Upto 10 Times Better Stability Than Dovetail Systems.
Slide Has No Contact With Main Body Of Machine.
Reduced Friction Less Wear.
Reduced Cutter Breakages Due To Better Slide Stability.
Improved Cutter Life.
Better Tolerance Achievable.
Improved Hole Quality.
To 110mm Cutting Depth With Cutters With Small Machine.
Low Maintenance Better Reliability
Contact us to discuss your magnetic drilling requirements!
Unit 1
Hardwick Court
Holmewood
Chesterfield
S42 5SA
Email: info@magbroachuk.com
Email: joanna@magbroachuk.com
Tel: 01246 224669
Fax:01246 224670