more than
40 years
experience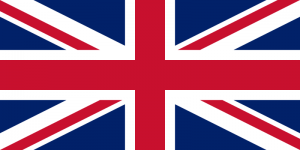 made in Chesterfield United kingdom
Have a geometry, enabling holes to be cut quickly and accurately. Magbroach cutters are produced to the highest standard of quality and accuracy in our factory on state of the art CNC machines.
Remove material from only the outer periphery of the hole required, ejecting a slug at the end of the operation, so it requires less horsepower to make clean holes. Tooling is available to adapt Magbroach cutters quickly and easily to Mag base Drills, Drill presses, milling machines and CNC equipment.
The Use of Magbroach Cutters
Has led to dramatic time savings in the hole production and provided solutions to a wide range of industries.; engineering, fabrication, shipbuilding and marine, structural steel work, petro chemical, off shore oil and gas etc, ect.
Special Magbroach Cutters
Special Magbroach Cutters available from stock up to 150mm diameter and 110mm long – Bigger sizes made to order
Drill a 1 inch hole through 1 inch steel in 25 seconds – compared to a twist drill
Comparison of Broach Cutter & Twist Drill Chip Production
Size
Twist Drill
Broach Cutter
Slug Dia
Magbroach range of industrial arbors and accessories extend to factory and workshop giving all the advantages of Magbroach cutters for a wide field of hole cutting requirements.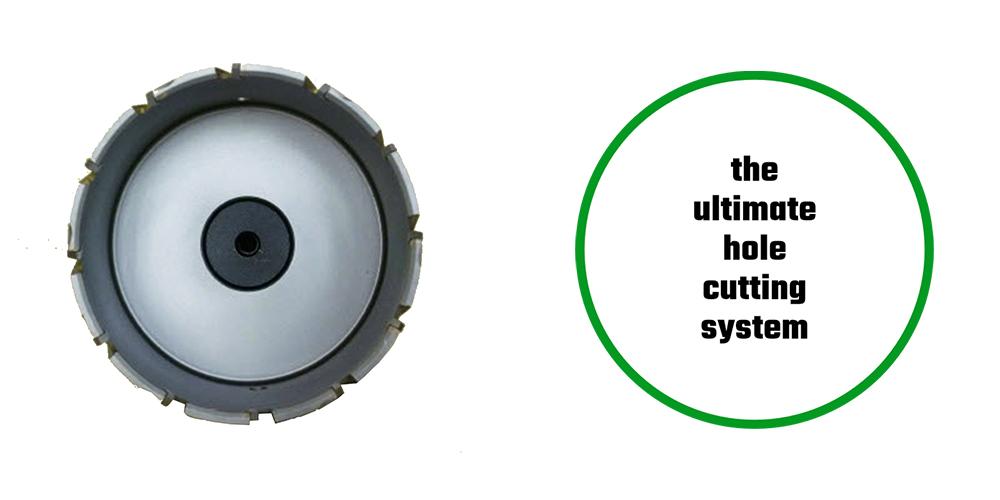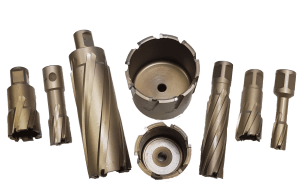 TCT Cutters from Stock 12mm to 200mm Diameter.
Cutting Depths 40mm, 55mm, 80mm,110mm and 150mm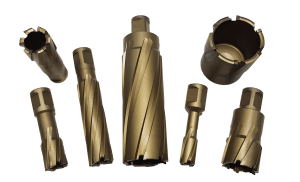 More Tungsten Carbide Tipped Cutter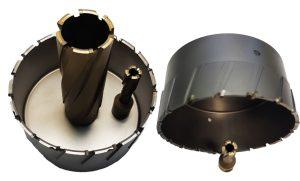 12mm to 200mm in Diameter
Up to 150mm cutting depth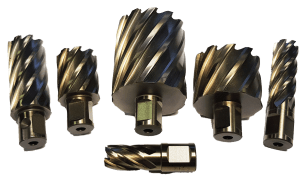 HSSXE Cobolt Cutter 12mm to 60mm Diameter
With 30mm, 55mm, 80mm, and 110mm Cutting Depth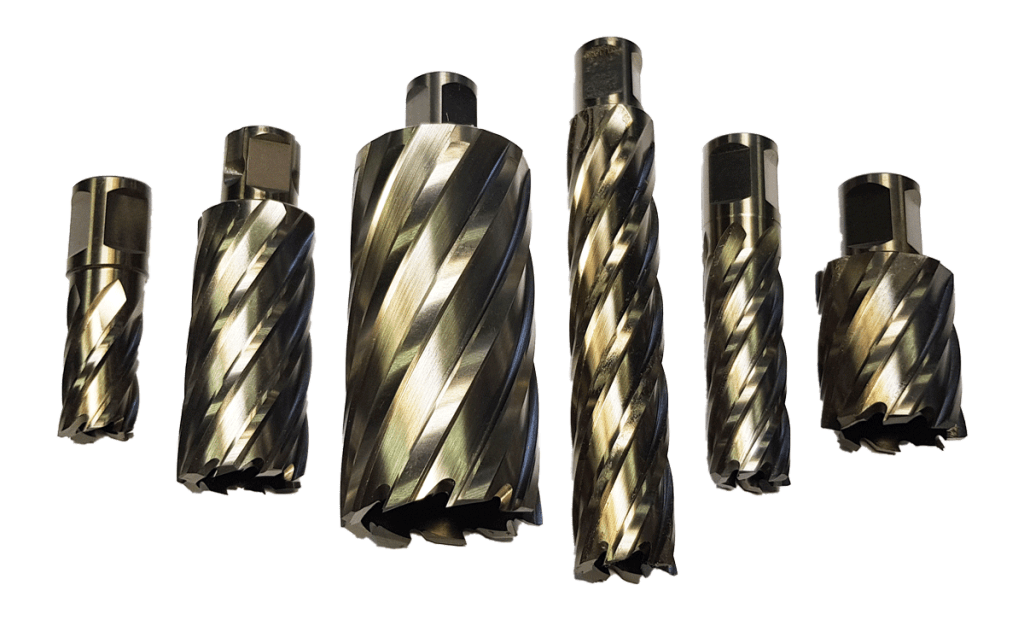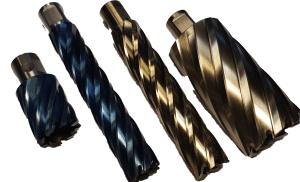 HSXE Cobolt Cutter With Special Coatings For Drilling Hard Materials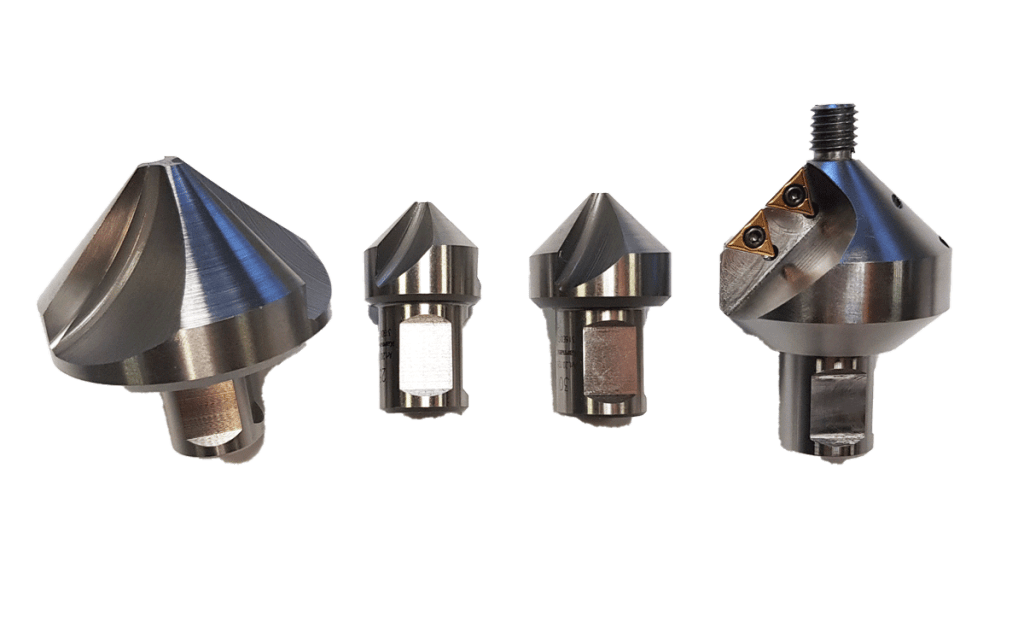 Hssxe Cobolt Countersink Cutters and Special with TCT Inserts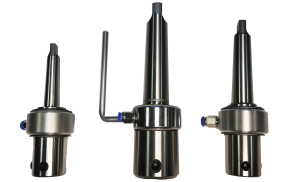 Cutter Arbors Mt2,Mt3 and Mt4 19mm and 32mm Weldon with Coolant Ring.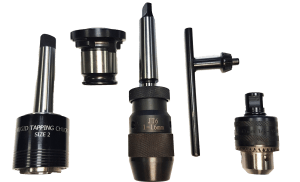 Drill Chucks and Tapping Chucks with Mt2, Mt3, and 19mm Weldon Adapters.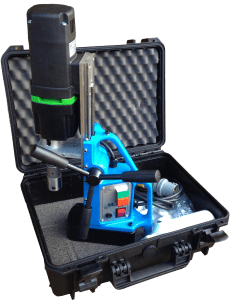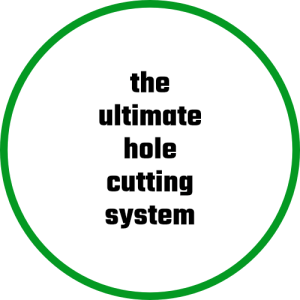 Contact us to discuss any of your requirements!
Unit 1
Hardwick Court
Holmewood
Chesterfield
S42 5SA
Email: info@magbroachuk.com
Email: joanna@magbroachuk.com
Tel: 01246 224669
Fax:01246 224670