more than
40 years
experience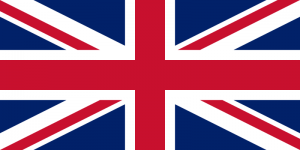 made in Chesterfield United kingdom
Magbroach (UK) Ltd are a family owned company specialising in the design and manufacture of Portable Magnetic Drilling Broaching Machines Engineered for Professionals.
Established in Chesterfield England, Yes England, you can ensure quality and Service, as we continue to set standards in design and innovation at a global level, and always relying on that Magbroach (UK) Ltd will provide excellent support and service.
Our specialist team is managed by Managing Director Glynn Fuller, who was the first manufacturer of Magbroach Drilling machines in the UK back in 1981.  Now with over 40 years of experience in innovation, knowledge in the design, development, and distribution of Electro Magnetic Drilling Machines, continues to set the standard, which challenges our Competitors at every turn.
 As a company Magbroach has taken it upon ourselves to understand our Customers requirements and to provide them with the exact solutions, utilising proven Technology and Innovation which is presented with our unique Aesthetic Design.
Magbroach (UK) Ltd has developed an intricate concept that guarantees exclusive features, unique to this generation of Magbroach Machines, with capabilities beyond that of any Competition whilst continuing to provide durability and strength.
Our sought after innovative design is the result of conscious and consistent research and development accompanied by built in safety features as standard on all machines.
Magbroach machines are built to the highest standards incorporating our patented Twin Rail Slide System with High-Tech Electro-Magnetic bases, the most powerful and reliable motor units, made in Germany, which have been specially designed at our request to provide our customers with the reliability and built in interlinked safety features unique to Magbroach Machines
At Magbroach (UK) Ltd we listen to our customers needs, and that allows us to ensure that we will react to demands that only ever improve machines to give our Customers the right results.
Contact us to discuss any of your requirements!
Unit 1
Hardwick Court
Holmewood
Chesterfield
S42 5SA
Email: info@magbroachuk.com
Email: joanna@magbroachuk.com
Tel: 01246 224669
Fax:01246 224670